Let's talk about timing.
There is a case to be made that life is all about timing.
Ask the right question, to the right person, at the right time…and your life can change.
Whether it is a business decision, a relationship issue or a family situation, the same action can have dramatically different results at different times.
In real estate, timing is crucial.
As a loyal reader of my articles, you are now smarter than the average bear when it comes to real estate.  I bet you'll ace this quiz below.
It's three questions and if you get all three right, you win!  I will write you a cheque for $10,000.
In keeping with our discussion about timing, it will be dated April 14, 2097.  If technology has advanced where I am still kicking around (in a robot body no doubt) in 2097, you can totally cash that cheque.  If cash still exists.  Or cheques.  Or money.
On to the quiz!
Tis the season
Last year, there were two people looking to sell their homes.  Jack Frost decides the best time to sell is the start of the year when people are looking for a fresh start.  He lists his home in January.
May Meadows also wants to sell her identical home, right next door to Jack.  She thinks springtime is a lovely time to do just about anything, including sell her house.  She lists her home in May,
So, here's your question – who gets the most money for their home?  Jack or May? 
On average, May is going to do a heck of a lot better than Jack.
When we look at average resale home prices in the GTA, we see that January is traditionally the lowest average sale price and May is traditionally the highest average sale price.  Below is a chart that highlights with a red line the difference in the two months for 2014, 2015 and 2016.
While the situation of each individual property needs to be considered, there is no question that on average, properties sell for more in the spring than in the dead of winter.  Sorry Jack.
Time for a nice family get together…at an open house
Ebenzer Scrooge wants to put his house on the market and take advantage of all the crazy people wanting to buy right now.  Due to some ridiculous laws about when businesses can be open, there are certain days during the year when no one is working like they should be.  Ebenezer says one of these is the perfect day to list his house.  Everyone is free and ready to look.
Bob Cratchit has a much smaller (but still perfectly pleasant, and handicap accessible) home that he has decided he needs to sell.  He thinks that selling on a holiday isn't a very nice thing to do as people are trying to spend time with their families.  He would like to list his house a day or two after a holiday when people are back into their regular routine.
Here's the question – who will get the most money for the home?  Ebenzer or Bob? 
Bob may not have the biggest house but he's got the right sort of thinking in this case.
One of the key rules in real estate is you need to balance exposure against duration.  Just like you don't want to go outside in winter without a coat on, you don't want your property on the market for too long.
A listing can become "stale" in the eyes of the market, where buyers and their agents assume something is wrong with the property or the price is too high if it hasn't sold in the typical length of time.
Just like other businesses, real estate brokerages are closed on statutory holidays.  Realtors have families who hope to see them every once in a while and many have family plans on holidays.  Their clients are often busy doing the same and in general very few people are looking at properties.
When a home is listed on a holiday or right before a holiday, it means fewer people will see the listing initially.  Some will miss it out completely as they look at what comes up after the holiday and others will eventually find it, when it has been on the market longer.
On Good Friday last year, there were 17 houses listed that day in Toronto. They sold for an average of 109% in 20 days on average.
On the day after Easter Monday, 200 houses came on the market in Toronto. They sold for an average of 110% in 14 days on average.  That 1% could be $5K to $10K more on average.
The numbers are pretty clear.  By waiting until after the holiday (3 days in fact), sellers sold for 1% more and did it 6 days quicker.  Bob Cratchit is right when he says it's better to wait until after a holiday.
As an aside, there were 4 houses listed in Toronto today, April 14, 2017.  I bet we'll see a bunch more come out this Tuesday.  I know I've got one coming out at the Robert Watson Lofts.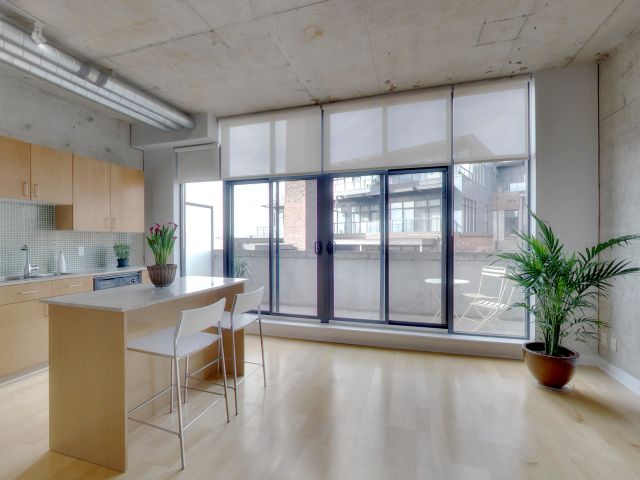 Check out www.369sorauren.com for a sneak preview and 3D virtual tour.
The more the merrier
In between a busy training routine, Michael Phelps decides the time is right to sell one of the eight houses he bought back in 2008.  He's never been afraid of competition and when he notices that a bunch of For Sale signs just went up on the street, he tells his Realtor he wants to list his now too and capitalize on the attention his street is getting.
Just down the street is another Michael, but Michael Edwards prefers to be called Eddie.  He's less keen on competition and feels the best way to soar like an eagle is on your own.  He wants to sell and gets his house ready, but asks his Realtor to let him know when there is less competition.
Final question – who will do better on the sale of their house, Michael or Eddie?
Competition may bring out the best in individuals, but in real estate, you want to be the only one in the game.  Michael may be right in thinking the attention will help get more people to his house, but more available options means fewer bids on each house as the buyers are spread out.  Eddie the Eagle's preference to avoid competition is a good one.
When people talk about the current seller's market in the GTA, they often try to pinpoint one exact cause.  Low interest rates, foreign buyers, low inventory and a number of other factors are bandied about.
The truth is that the real estate market is a complicated system and no one factor is responsible for the price increases we've been seeing.
That being said, supply and demand are a huge influence on price.
Take a look at the months of inventory in the market.  This is the amount of time it would take to sell all current listings at the current sales pace if no new listings became available.  A healthy amount is 5-6 months.  The latest number for the GTA is just over 2 weeks.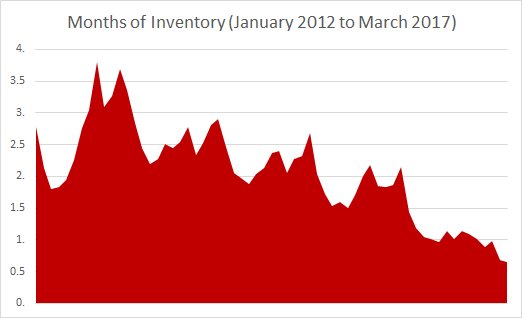 Individuals can't do much about the overall lack of inventory, but sellers and their agents need to consider what is going on in their micro-market when deciding on a listing date.
I've seen homes go for much more or much less than expected and the biggest factor was level of competition.  Another listing that attracts a buyer who might have bid on your house means less offers in play and most likely a lower sale price.
When you're the only game in town, you're pretty popular.  Imagine if Eddie was the only one competing at the Calgary Olympics ski jump?  I'm pretty sure he would have got gold.
If you've had a great time reading this article, maybe it's time to share it with someone else?  I mean, if you're actually reading this on Good Friday, don't send it to anyone now.  Pretty bad timing I'd say.
As always, if you or someone you like needs help with buying, selling or investing in real estate, I'd love to be responsible for what comes next.
Regards,
Jeff

SEAT SPOTS
Choosing good spots for outdoor seats is far more important than building fancy benches.  Indeed, if the spot is right, the most simple kind of seat is perfect.

Humans are an adaptable bunch in my experience.  We see this when crowds of people make use of space in ways that are different than the architects or designers intended.  It's a lesson we can take note of for how we design the outdoor spaces in our homes.
You only need to look at a group at an outdoor party to see how we gravitate towards comfortable seating in comfortable temperatures.  This lesson about locating seats tell us to make sure we place the seats to face activities and we consider the environment. This means if it is a seat that will be used in cool weather, make the seat face the sun and be protected from the wind. If the seat will be for those hot, summer days, then put it in shade and open to the breeze.