On this cold Friday, I thought I would warm your heart with some of the pictures I've come across while previewing listings for clients.
To be clear, these are not photos that you will gaze on with appreciation, marvelling at the composition and quality.
If I had to describe one word for my reaction to these photos, it would be bemused.
If I had to pick some more words, I'd say bewildered, confused, puzzled, perplexed, baffled, mystified, nonplussed, muddled, befuddled, dumbfounded, at a loss, taken aback, disconcerted.
That's a lot of words but as we know, a picture is worth a thousand of 'em.  Apparently that saying originated in 1913 with an ad from an auto supply house in Ohio.  Which ironically didn't feature any pictures.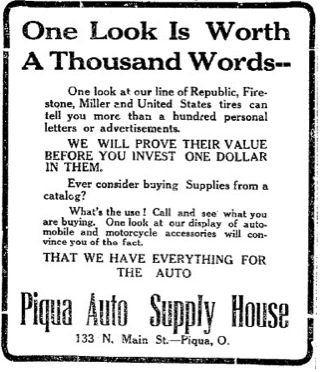 Now that you have learned something today, I suggest you reward yourself by taking a look at a small gallery of some current listing photos I've collected for your pleasure.  Well, for your viewing at least.
Let's start with this picture.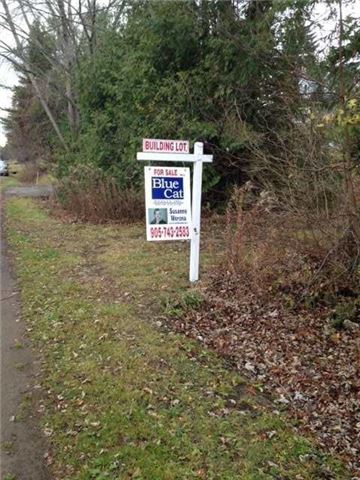 "You know what, that's a damn fine looking sign.  Why take pictures of the actual lot, when I can show 'em my sign.  That's the ticket."
Moving on to the question you've been dying to know the answer to – is there anything that is slightly less lazy than not bothering with pictures at all?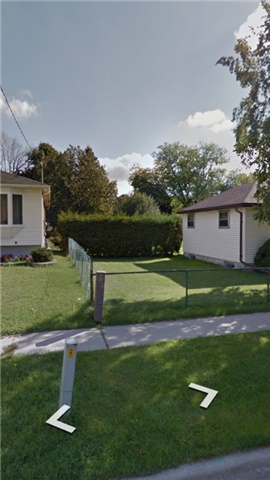 Yes there is.  Why actually go by your listing when you can just use Google Streetview to show it.  Believe it or not, I've encountered more than a few listings where the Realtor didn't actually EVER go to see the property itself.  One memorable occasion was when my client and I had difficulty finding the pool at a property, despite it being mentioned twice in the listing.  Why couldn't we find it?  It was filled in about three years before the place was put up for sale. When I called the listing agent and asked him if he had actually been to the property, he was pretty reluctant to answer.
For any of you who are design-minded, one of the "rules" of design is that sets of three are visually appealing.  Case in point below, where three (or at least 2 1/4) rolls of toilet paper are artfully displayed on what I believe is the dining room table.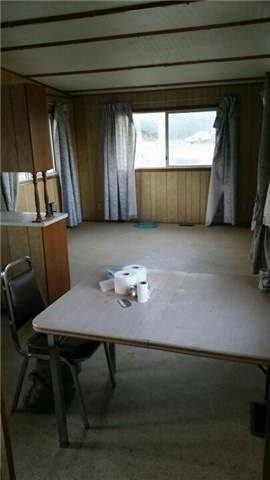 If attention to detail is what you look for in a Realtor, then the fellow who posted this picture is probably not your cup of tea.  Unless it is a super unusual house that was built upside down.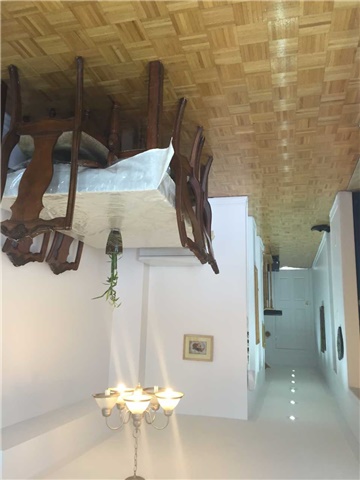 The next couple of pictures are from the same listing and while I appreciate that not every home for sale has the highest quality furniture or decor, I find it pretty funny when Realtors (or even worse, the photographers they hire) focus on furniture rather than the house.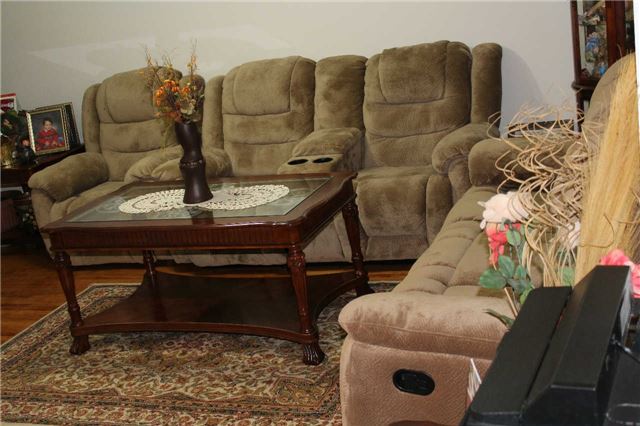 "OK Bobby, get me a nice tight shot on the couch.  Maybe include part of the aquarium top if possible."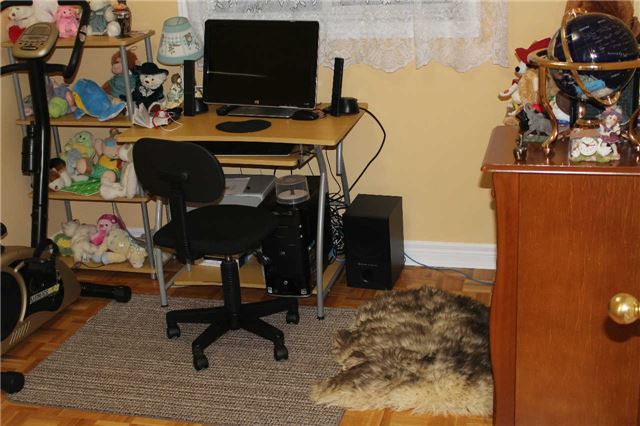 "Would you like the window or any features of the room in the shot, sir?  No, just the desk and as many nic-nacks as one can fit into a small space?  Yes sir!"
In some cases, rooms are small enough that it is difficult to get a shot that does them justice.  The below picture makes it clear that this is absolutely a BEDroom.  Mind you, those do look like kitchen cupboards on either side.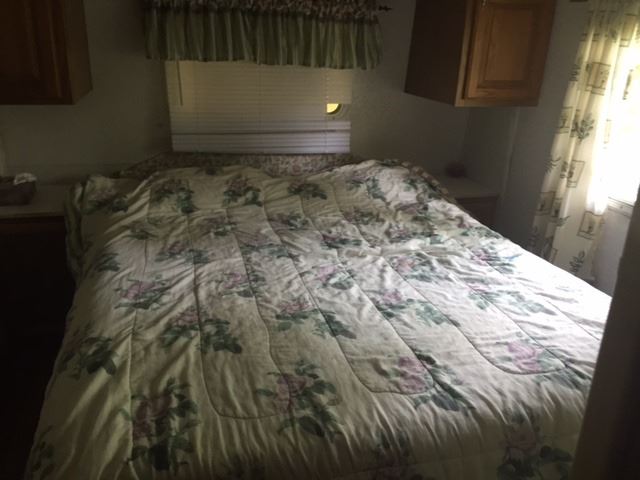 Let's end the gallery with a couple of pictures from the dark side.  When I look at the below picture, I think I can make out a chair and maybe a table.  So..it's a…office?  Den?  Kitchen?  Opening the curtains would probably have helped but that is an awful lot of work.  Then you have to close them after.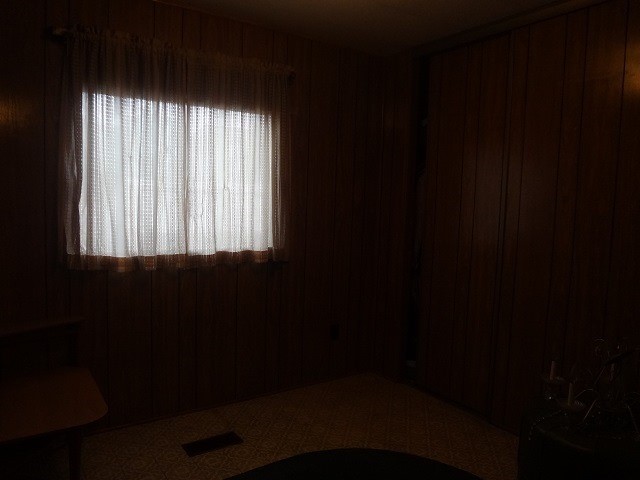 For the final picture in our gallery, I found one that shows Realtors selling high end homes can be just as bad at showcasing their listing as those selling lower priced properties.
The below picture was found on a listing that is for sale for over $5 million dollars.  It is actually their lead picture that you see first when you find the listing.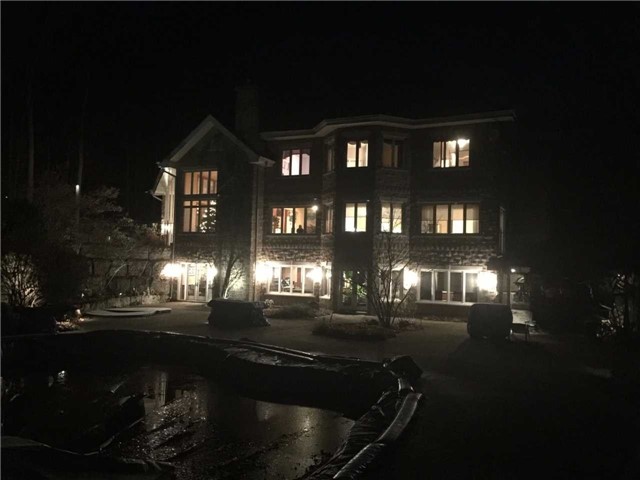 I like to picture a conversation that went like this.  "Now Mr. and Mrs. Client, I want to suggest a bold strategy.  Rather than starting with a photo during the day that showcases the lovely features of your home and property, I'd like to snap a pic in the back of the house at night, with low contrast and making sure I get the covered up pool in the forefront of the shot.  Don't worry, you won't even see me taking the picture. Right-o, see you at about 11 p.m."
I hope you enjoyed my little gallery of pictures.  If you or someone you like is ready to stop looking at pictures of properties online and start seeing homes in person, please don't hesitate to get in touch.  I'd love to be responsible for what comes next.
Regards,
Jeff