I hope that you and your loved ones had a fantastic holiday break and rang in the new year in style!
My Christmas was wonderful, filled with friends, family and food.  I cleverly got ahead of that whole holiday weight gain problem by gaining weight in early December.  That way, when I gained weight from all the Christmas dinners and treats, I barely noticed it.
Now that 2017 is underway, I thought I would take a minute to share what my year in real estate looked like.
It was a great year for me, both in terms of the clients that I got a chance to help buy, sell and rent, as well as in terms of numbers.
In fact, it was my best year yet on the number side.  I sold more properties in 2016 than any previous year and I helped more clients buy homes as well!  I did just over $10 million in volume (that's the dollar value of the transactions, not my commission!) and did 20 transactions all told.
Below are pictures of the properties that I helped clients buy or sell in 2016.  Each picture represents a different property and as you can see, I did a mix of houses and condos as well as a commercial property.
Lots of my friends ask for real estate stories when we see each other and while I of course initially refuse and make them beg, I do have a few good ones from 2016.
Below each picture is a bit about the property and a story about each deal!
FREEHOLD TOWNHOUSE SALE IN ETOBICOKE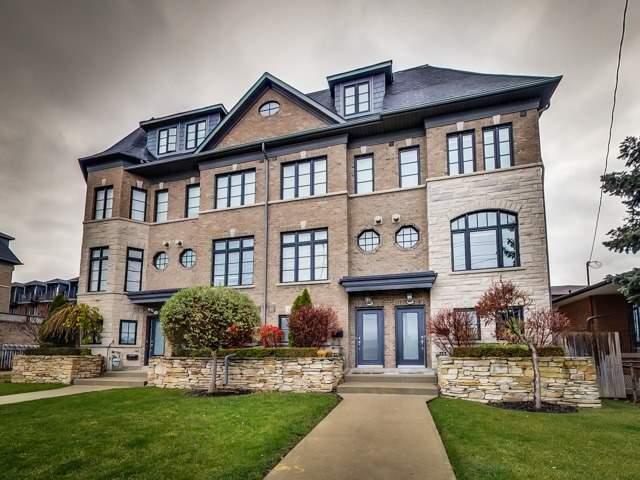 The first deal of the year!  My clients were relocating to the States and had to move pretty quickly.  A bit of a unique property in that as an end unit, it had more windows but also less space than other units in the complex.  The developer agreed to not put in the normal 3rd floor on this unit as the bungalow beside the complex didn't want it looming over their house.  As you can see from the picture above, it didn't really make much of a difference.  There is no dormer on my client's unit side as a result but otherwise, still pretty much the same height!  Sold to a buyer working with a fellow Keller Williams agent!
COMMERCIAL LEASE IN THE BEACH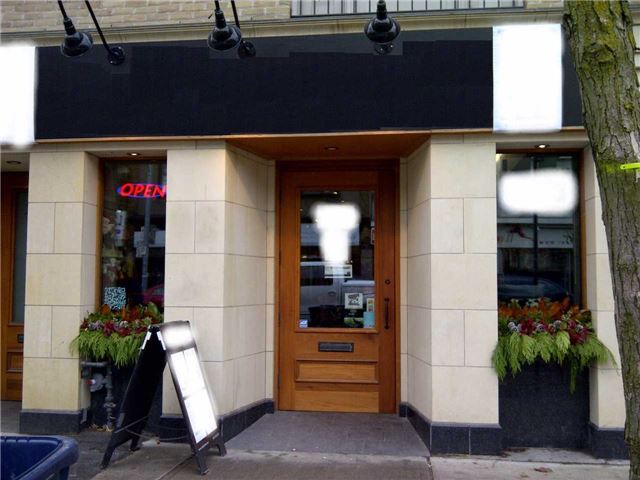 This deal was a a retail storefront on the ground floor on Queen Street East.  The space was leased in early 2016, right around the time there was a frenzy of marijuana dispensaries going in all over the place.  I received no fewer than four calls from agents desperate to rent the space out for that purpose.  For months after I would get calls from agents asking if I had any other leases coming up. Apparently there is good money in selling marijuana.  Who knew?
TOWNHOME RENTAL IN BEACONSFIELD VILLAGE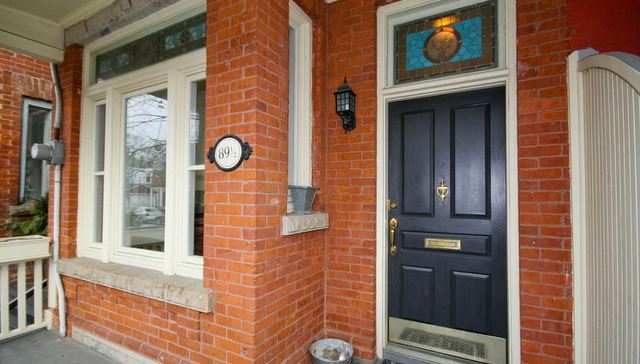 I rented out this gorgeous century townhouse in early 2016.  Located on an amazing street just up the street from the Drake Hotel, this listing attracted lots of attention from renters who were tired of fighting to buy a home in the area.  The typical profile of the applicants was a two income professional couple with a kid or two who had sold their home and wanted to rent for a bit.  We found a great tenant who are loving the home, with the sole exception of the time shortly after they moved in when the renovations next door literally broke through the wall.
CHURCH CONVERSION LOFT PURCHASE ON DOVERCOURT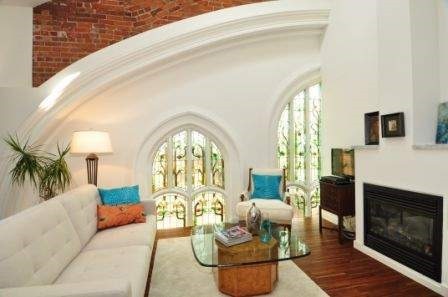 This condo loft purchase was one of my favourite deals of the year.  The clients were long time friends and made the search feel more like hanging out than work!  We had lost out on a unit in this church conversion loft last year and that was heartbreaking. When this unit came up for sale in the same building, we jumped on it and managed to buy it for under asking with no competition.  A bigger unit with more washrooms for less per square foot than the one we lost out on before!  This redeemed my faith in the belief that missing out on a home means an even better one is coming soon.
RAVINE CONDO PURCHASE IN BOLTON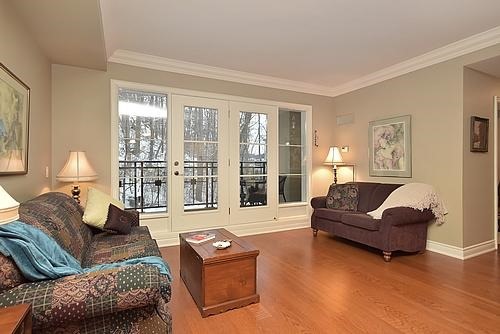 I partnered with my colleague Nancy on this deal to make sure we could quickly see places in the hot condo market of Caledon.  We honestly had more trouble getting a deal done here than I ever had in Toronto.  This was the 3rd condo we put an offer on, the other two having been lost out to in some frustrating circumstances.  The clients were using me for the 3rd time and thankfully had patience until we found (and bought!) this great ravine condo building just steps from the Humber RIver.  Gorgeous large unit in a light fulled, prestige building!
BUNGALOW SALE ON AMAZING LOT IN WILLOWDALE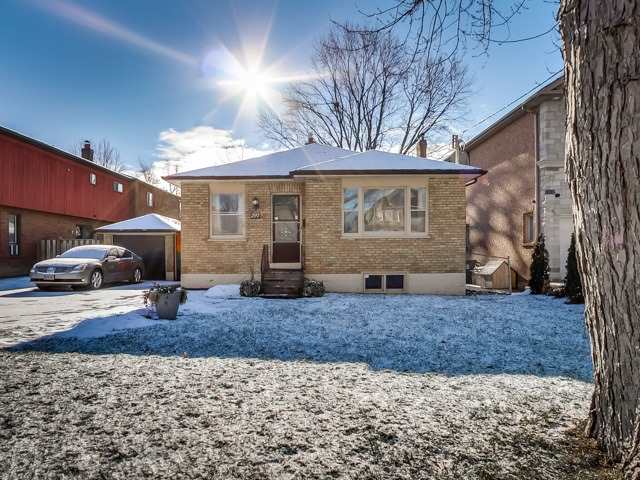 This sale was one of the most stressful of the year.  The clients were brothers selling the family home and were just great to work with, so the stress came instead from other agents.  This large lot (50 x 130) on a coveted street in the Willowdale neighbourhood was ripe for a buyer who wanted to tear down the bungalow and build a custom home. We promoted it before listing and on the day of the listing received a pre-emptive or bully offer.  By the time the day ended, we had six agents vying for the property and it sold for 113% of asking price at just over $1.9 million.  Lots of pressure from agents looking for a big deal and at this price point, a mistake could cost my clients a lot of money.  It all went smoothly and set a new record for original bungalows on the street!
FAMILY HOME PURCHASE IN VAUGHAN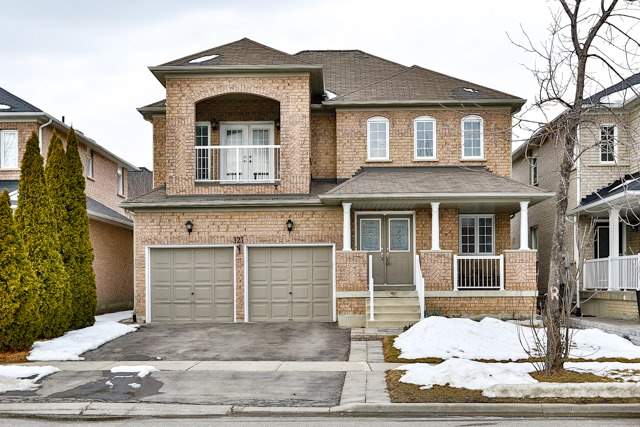 This deal is proof that you never know exactly where a search will take you!  The clients were a lovely couple looking for a family home as they contemplated having a child in 2016.  We started focused on Toronto and ended up considering homes midway between their workplaces.  We found this large family home in the Sonoma Heights area of Vaughan and bought it in multiples.  As we celebrated the purchase with the sellers, my clients asked a bunch of questions about daycare and then let slip that they were expecting!  It was wonderful news and they welcomed a baby boy in the fall of 2016.
SPACIOUS CONDO PURCHASE IN THE BAYVIEW VILLAGE AREA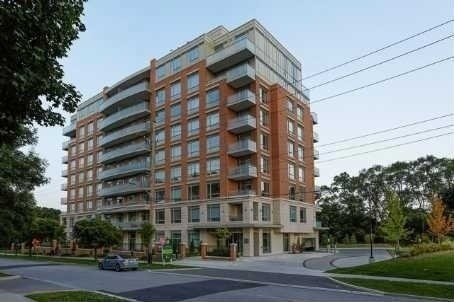 This deal stands out for how great a price we were able to get for my clients.  In my first conversations with the listing agent he told me right off the bat that they had some flexibility on the price.  We used that information to come in $20K lower than we had planned and bought it as considerably less than we thought we'd have to pay.  The same unit one floor above has been listed for as much as $200K more than this unit. While that price is just crazy, there is no question my clients got a heck of a bargain on their purchase!
DOWNTOWN CONDO SALE ON KING EAST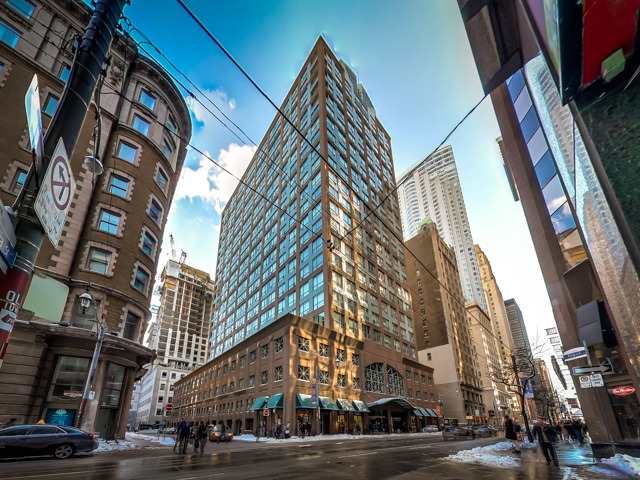 This sale was memorable for the agent on the other side.  The condo was a newly renovated two bedroom, two washroom at King and Yonge in a great building.  My client is a close friend who had lived in the area for years.  We received lots of interest and one agent called to say his client was interested.  He then proceeded to tell me all the things wrong with the unit.  I let him speak for a while and then asked if his clients disliked so many things about it, why did they want to buy it?  He didn't quite know what to say and said he'd submit an offer shortly.  I let him know my client was out of town for a few days, and we'd need some time to consider it.  He submitted a low offer with a very short time to review it and my client decided to pass completely when I was able to speak with her about it.  I told the agent we wouldn't be signing it back as she couldn't today (as I'd told him) and she was offended by the price.  I wished him the best of luck and said goodbye.  The next morning at 9:01 a.m. we received an offer for $20K more from him that we accepted.  Crazy.
DOWNTOWN CONDO RENTAL IN THEATRE DISTRICT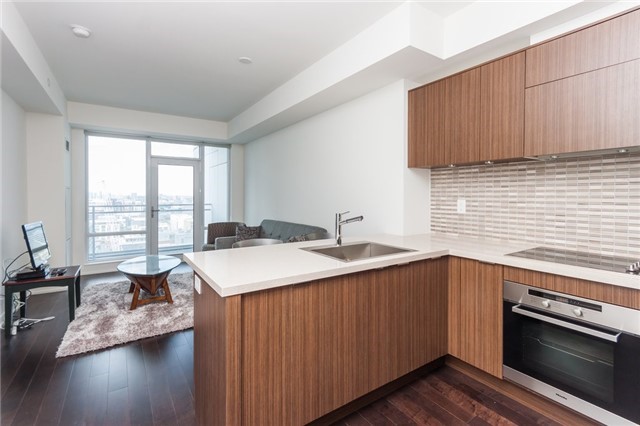 I met this client when I was renting out a condo for other clients back in 2015.  The place I had listed wasn't suitable and we ended up working together to find her a rental.  That unit was eventually sold and the new owner wanted to move in his self so we found another unit in the same building.  Incredible competition for units in this building on Widmer Street, with rental listings receiving five or six offers on the same day it is listed.  We managed to get this great unit for asking price – and the move was pretty easy as it was just up four floors!
EXCLUSIVE DETACHED PURCHASE IN ETOBICOKE
This picture isn't the best as I had to steal it from Google Streetview.  It was an exclusive listing, which means it was never listed on MLS and was purchased from the listing brokerage on an exclusive basis.  The was a gorgeous corner lot just steps from the park and ticked every box for my client, a long time friend.  It was a long closing and by the time it closed, comparable homes were selling for $100K more in the area. Considering we bought below asking with no competition, it was a great deal for my client!
TOWNHOME SALE IN KING WEST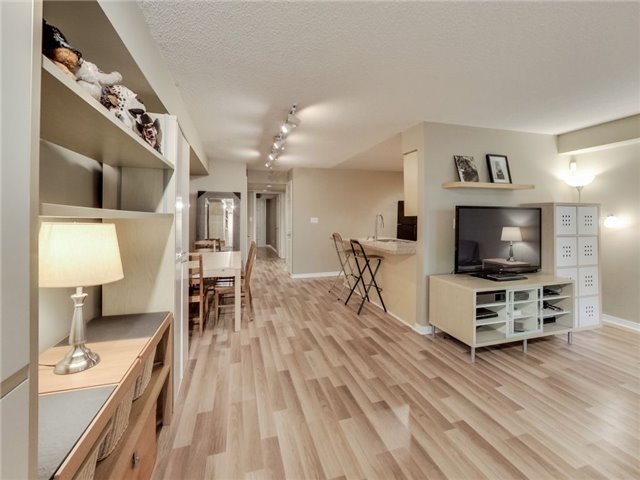 This sale was an interesting one to navigate.  The unit was an end unit and there were considerable variations in the types of townhomes in the complex.  After careful analysis (including measuring fronts of other units!) we listed at a higher price than we originally planned, holding back offers for a week.  We had lots of interest and received a pre-emptive bully offer, followed by two other offers.  We were able to negotiate a sale price of 113% of the asking price.  My client was thrilled and we timed the sale so that he would have a short period between his purchase and this sale to make the move easy.
MODERN CONDO PURCHASE IN NORTH YORK
We discovered this recent condo build near Bayview and Sheppard after being more focused on the Yonge and Sheppard area.  My client was moving from Brampton and immediately responded to the open feel of the area and the proximity to good areas to run with her dog.  It was just down the street to her work and the stars aligned when we were able to buy it for under asking price.  Things became a little less ideal when she moved to a new job a few months afterwards and started commuting…back to Brampton.  Still, a fantastic condo in a great area of North York.
SECOND TIME RENTAL OF BRAMPTON CONDO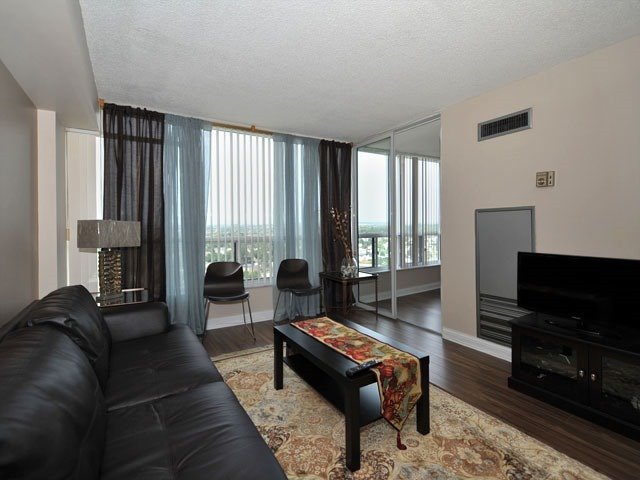 I have previously rented out this condo near Bramalea City Centre for my client in Brampton, so when she called needing a new tenant I happily took the listing.  It was interesting to see the difference in the rental market in the year and half that had passed.  Before we had lots of push back on the listing price and it took a while to rent. This time I was able to leverage the high interest to get the listing price we wanted (a nice increase from the previous rental rate!) and we got it leased quickly.
RENTAL OF AURORA FAMILY HOME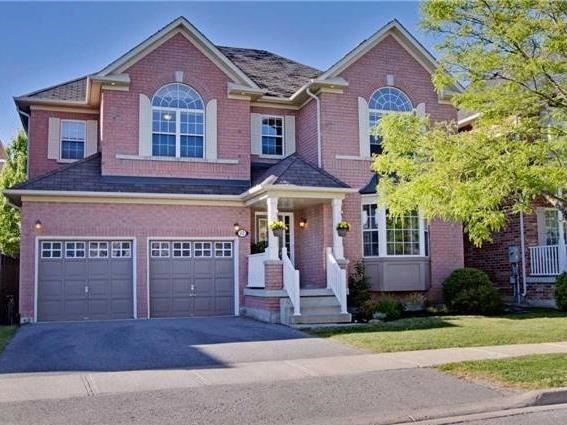 My client was in the process of us selling her own home in Aurora and wanted to find a rental for her and her family for a time before they considered buying again.  With two young boys, keeping the house clean and presentable and dealing with agents showing up late was proving quite difficult.  We decided to take her house off the market and find her a rental to move to first.  We found this large home on a great street and were able to lease it for less than asking.
NORTH YORK CONDO RENTAL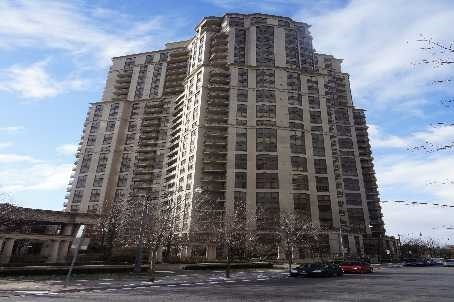 This was another case of a client moving not far from their current place.  My client lived just up the street and when the landlord decided to raise the rent substantially, we started to look for a place that fit his needs.  After looking in all sorts of different parts of North York, we ended up leasing out a condo in the building next door.  There was some talk of just using dollies to move but a moving company was eventually hired.  Smart move!
ESTATE SALE CONDO IN MISSISSAUGA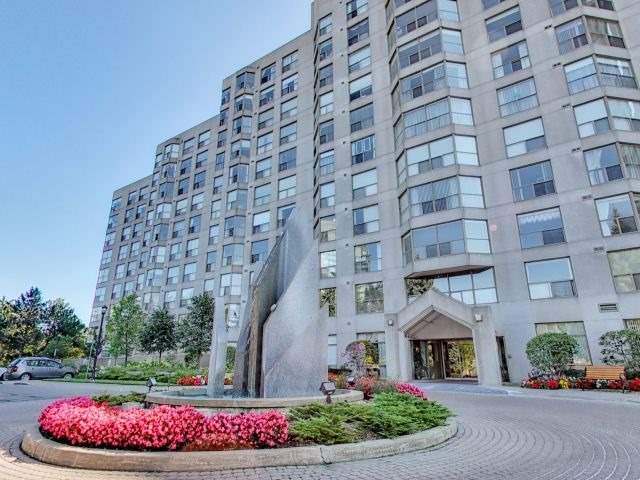 This condo was being sold by a good friend, acting as the executor of her grandmother's estate.  The building is located near U of T Mississauga and has some of the loveliest grounds and gardens I've seen at a condo building.  Typically units in the building take about 30 days to sell but we had it cleaned and professionally photographed and we received multiples offers after about a week.  I had a long-planned trip to England so I negotiated multiple offers while I was overseas until about 11:00 p.m. EST.  That meant I was emailing and adjusting offers up until about 4 a.m in Oxford!  We had pushed on the price and were able to get our exact asking price, so well worth staying up a few hours!
CONDO SALE IN THE DISTILLERY DISTRICT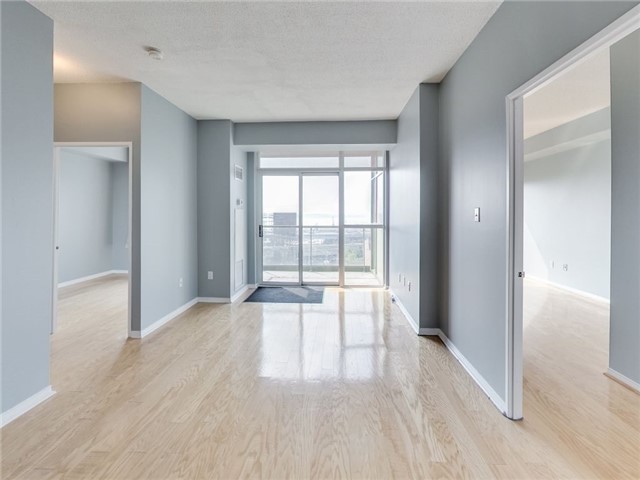 The two bedroom, two washroom condo was one of the first new builds done in the Distillery District in east Toronto when it was re-established as a residential neighbourhood.  It had been tenanted for a long time and my client and I made the decision to wait until the tenant moved out before listing it.  The photographs turned out amazing and we had lots of interest during the week we were showing the property.  As I drove to meet my client on the offer day at 6 p.m., we hadn't received any offers.  By the time I got to his place at 6:30, we had received three.  We were able to negotiate a sale at 105% of asking price, which is particularly good as we had pushed on the listing price as well.
EXECUTIVE TOWNHOME SALE IN AURORA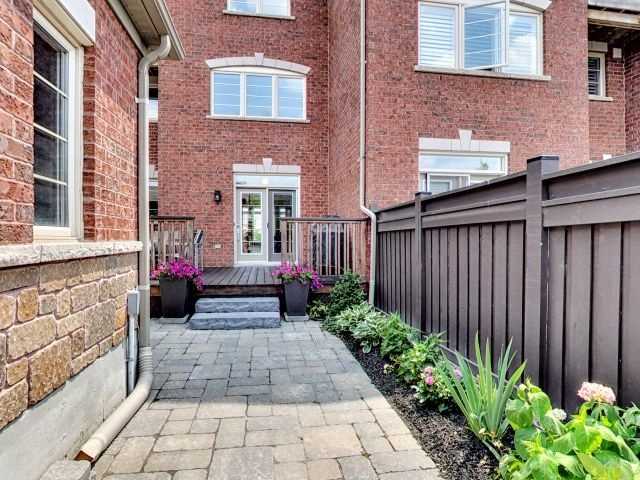 This three storey townhome was located in a prime part of Aurora located close to Bayview and Wellington.  It faced Adena Meadows and the Magna headquarters and stables, which made for some very pretty views from the living room.  The client is a long-time friend and everytime I went to see her I got to see her boys as well.  This meant more time discussing the Star Wars Battlefront video game than I typically have in client meetings.   The home sold for 104% of asking, which was a relief for my client (and me! after we dealt with a number of lowball offers that had us doubting our price.
DETACHED BUNGALOW SALE IN OLD OAKVILLE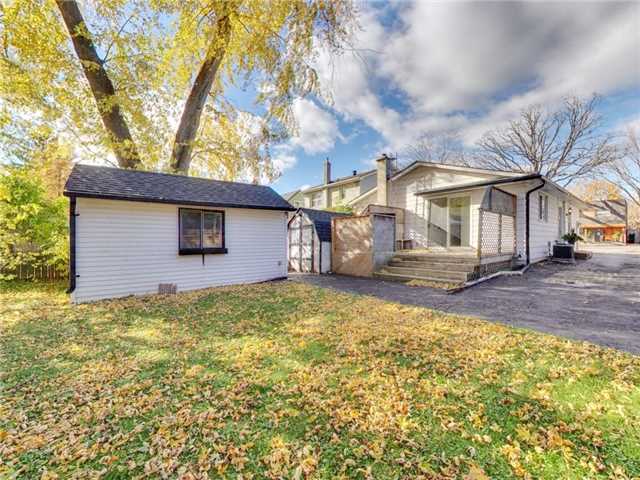 This final listing of 2016 came courtesy of a referral from a Realtor friend of mine who wasn't able to handle the listing in Oakville.  The clients were relocating for work and were great to work with even though they were on the hunt in Calgary for a new home for much of the sale!   Lots of random email offers for this home, most offering a solid $100K below the eventual sale price.  It was sold in multiples after 15 days on the market.  Based on a number of calls I received from local Realtors afterwards, that is quite high for the area, as a number wanted to know how I did it!
As you can undoubtedly tell, 2016 was a very busy year for me.  I've proud that I helped so many clients sell at more than they expected and even more pleased that I helped a number of clients buy at lower than expected!
I want to continue to grow my business in 2017 and to do that I need your help.
If you or someone you know are considering buying, selling or investing in 2017, will you reach out to me?
I would love to be responsible for what comes next.
Regards,
Jeff

THE FIRE
There is no substitute for fire.

I admit to being biased towards this lesson today.  It's a bitterly cold day in January as I write this and the idea of sitting down in front of a fire is incredibly appealing.
While the addition of a fireplace into a home can be an expensive endeavour, there is no question that many of my clients have an instinctive positive reaction towards fireplaces.  When you enter a home with a fireplace burning merrily away, there is immediately a feeling of comfort.
If you are considering renovations to your living room, consider exploring the cost of adding in a fireplace.  It will likely pay for itself many times over when you go to sell the home.