There is so much hype in the media about the frenzied Toronto real estate market that you'd be forgiven for thinking that people will buy anything.
Have a former marijuana grow up backing onto train tracks?  Put some stainless steel appliances in the kitchen and wait for multiple offers!
Did the interior walls of your house collapse due to termites?  Call it open concept with great natural lighting and you can laugh all the way to the bank.
Without question, there are some agents who are buying into the hype and you have to feel bad for their clients.
The market may be unbalanced, with too many buyers and not enough sellers, but that doesn't mean that people will buy anything at any price.  Fundamentals still matter and pricing still matters.
Below are three homes that are sitting on the market.
We won't list exact addresses to avoid embarrassing the agents but let's discuss what's causing them to sit, and sit…and sit.
Semi-Detached in the Junction For Sale for over 5 Months (162 Days)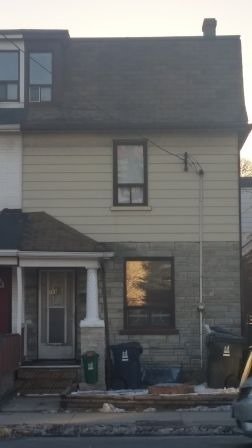 This house is listed at $709,900, down from its original listing price of $849,900.  That big a drop means that the listing agent was way off in the sale price the house could command.  Unfortunately, in this case the listing agent is also the seller, so no one to fire or blame.
It is promoted as an investment property but no financial details are provided.  Photos are taken by cellphone and are poorly lit and it is a narrow (16.5 ft wide) lot on a busy street.
The initial high price meant potential buyers moved on and subsequent price drops haven't been enough to attract them back.  The listing is stale-dated, shows poorly and there isn't enough information for an investor to decide if it is worth seeing.
Semi-Detached in University Heights For Sale for over 4 Months (137 Days)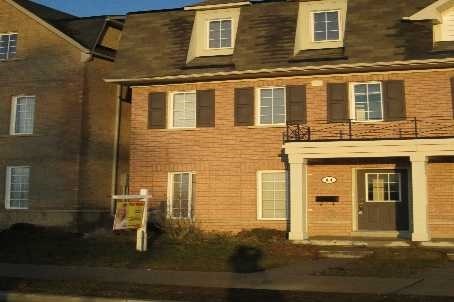 This house is listed at $685,000, slightly down from the original list price of $699,000. Minor price drops make no impact on the market when buyers have already walked away.  It is common to see properties go down by 1% or so every two or three weeks before finally accepting an offer at substantially less than the lowered asking price.  The better approach is that if a seller is trying to push on the price, they need to be prepared to do a substantial price drop if the market doesn't respond, as small decreases don't have any impact.
This listing again features amateur photography taken on a cellphone.  The lot size is provided in metres rather than feet which could result in it being missed by some buyers.  Similarly, the agent has improperly filled in the parking spaces section.  It lists zero parking spaces despite also saying there is a detached garage with two spaces. Any buyer who is filtering by parking spaces will not see this property as a result.
The seller is also offer a reduced commission to a purchasing agent of 2% rather than the more standard 2.5%.  On a $699,000 original list price, that half a percent saved them about $3500.  The lack of interest is due in part to agents who are unethical and don't show such listings to their clients.  The result for the sellers?  They have already had to drop their price by $14K to make up for "saving" that $3,500, which is definitely not what they wanted to see happen.
Detached in Don Valley Village For Sale for over 2 Months (61Days)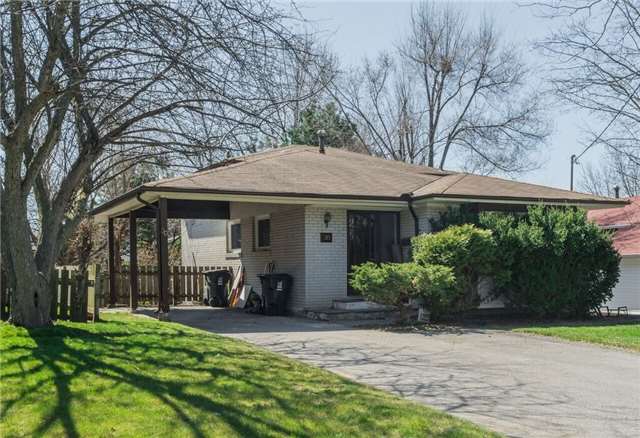 This house is listed at $1,388,000, up from its original list price of $988,000.  In this case, the property was listed at below $1M and they held back offers back in April.  They clearly didn't receive an offer they liked as they changed the price up to the current $1.388M and let it sit.
The home has professional photographs, a virtual tour and even a feature sheet extolling the lovely attributes of the home.
It's not selling because it is overpriced.  An initial listing at $988K should garner some offers in the $1M to $1.1M range.  Maybe even a bit over if the house hits all the marks. Listing at $988K and hoping for close to $1.388M is a big mistake.
This is a case of the listing agent either not knowing or not being able to communicate to his client what a fair price for the home would be in that market.  It will sit there until either the market catches up with that price or the seller decides to lower their price.
As a bonus for reading to the end of the article, let's look at a property we wrote about back in July, 2015 that is still sitting on the market.  As of June 17, 2016, its been on the market for 1,095 days.  That makes it EXACTLY three years.  Here's hoping their agent buys them a cake to celebrate the milestone.