Every once in a while, a word or saying suddenly seems to be everywhere.
Whether it's people in the six being really on fleek or some basic bae showing up totally turnt, it can be confusing to understand at first.
(Full disclosure, I have no idea what the above sentence means.)
One term I've been seeing recently is "special snowflake", often used to describe someone who is convinced they are unique and different despite being just like everyone else.
I have some sympathy for people who think they are unique and different and one of a kind.  Probably because I am unique and different and one of a kind, just like you.
Truth be told, I know that I can be placed into broad categories based on any number of my characteristics.  Whether it is generational (Baby Boomers, Gen Xers, Millennials), socio-economic class (wealthy, middle-class, low-income, po) or any other number of ways, humans use broad generalizations to make it easier to identify and deal with people.
These generalizations aren't always dead on and there is absolutely variation within any given label.  I think that if you view them as a starting point, however, for how to best understand an individual, categorizing people can be very helpful.
So, I'm going to categorize real estate buyers.  I was originally going to do that with real estate sellers but I had difficulty doing so.  It's surprisingly useless to categorize sellers into:
Owing a Property Some People Will Pay a Bunch of Money For
Owing a Property Lots of People Will Pay a Bunch of Money For
Owing a Property Everybody Will Pay A Bunch of Money For
Let's look at the three types of buyers and see if you fit into one of these categories.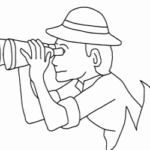 The Explorer
I want to learn about my options and explore what is out there.  I still need a lot of questions answered before I'll know if buying is in my future and if so, when.  I like the idea of having help but don't want to lead someone on when I might not buy at all, or have them put pressure on me to decide.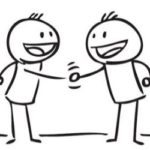 The Believer
I value having someone actively searching, showing, advising and negotiating for me in my real estate purchase.  I don't have the time or the experience to do it myself and I need someone I believe in and trust to help.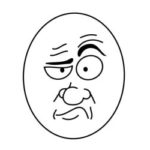 The Skeptic
I need someone to book the showings and do paperwork on an offer and I don't really know how much additional help I need.  I've seen or worked with other Realtors that didn't seem to add much value and I'm skeptical about signing up with one.
I imagine you're thinking that the only one of those buyers I like is the Believer.
In fact, I find that my buyer clients are pretty evenly spread most years between these three types – and that's the way I like it!
Here's my take on the Explorer.  In most years, about a third of my buyer clients are just starting their process.  Some take less time than they thought to decide, others take longer and some figure out that buying isn't the right choice right now. I'm a firm believer in the idea that you can't make good decisions without knowledge.  That said, one of my biggest pet peeves is when I try to gather information and I'm pressured to make a decision.  My commitment to my clients is that I will provide the information you need, at the pace you want, in order to explore buying.  Whatever the end result and the timeframe, I'd love to responsible for helping you figure this out.  I'm planning being in real estate until I retire, so you've got about 25 years.
Then we come to the Believer.  It's true, I'm always happy to meet a client who is a believer.  All of us like when we meet people who think the work we do has value.  Many of my referrals come to me as believers, having heard about me from past clients. Working with believers means I need to make sure that I live up to expectations so that you get what you want and enjoy the experience of buying a property.  Crazy concept I know!
Finally, let's talk about the Skeptic.  Part of being in a business with relatively low barriers to entry is that there are some people working as Realtors that aren't a great representation of what we do.  When someone has a bad experience with a particular profession, the next encounter they have is understandably more guarded. By my nature I'm a little skeptical, so working with skeptics feels pretty comfortable.  That's probably why about a third of my clients start off not being sure if they need to hire me.  One of the best feelings in my business is when I get feedback from a client about how they didn't realize all the things a Realtor can do to help.  I love the challenge of proving to you why I can be a real asset in your real estate needs and I'm not afraid to do the work necessary.
So what do you think?  Did you find yourself fitting into one of these types of buyers?  Or are you a unique individual who's wants and needs and preferred approach can't be characterized into a cookie-cutter bucket like these?  (FYI, that type is called Snowflake buyer.)
If you or someone you like is looking to buy real estate, then give me a call so we can talk.  Regardless of the type of buyer profile, I'd love to be responsible for what comes next.

TEENAGER'S COTTAGE
If a teenager's place in the home does not reflect his need for a measure of independence, he will be locked in conflict with his family.
I'm not advocating for buying your son or daughter their own cottage.  Real estate prices are high enough without creating a whole new demand category!    This lesson points out that in most homes, the rooms for children and adolescents are the same.  If a home doesn't have the flexibility to allow some change as the children grow, it can dramatically impact how pleasant the living situation is as time passes.
When considering a home you intend to stay in as your children become teenagers, remember the teenager will need a place with more autonomy and character to use as a base that allows more independent activity.